The power of beauty takes the stage! Fashion and interior design are close relatives. Fine interiors, colours and shapes and new silhouettes and exquisite qualities harmonise perfectly with one another. So it makes sense to realise exactly this »we« feeling together with the Rocco Forte Group, the pioneers in design and above all with the design director and deputy chairman Olga Polizzi and her new luxury hotel Torre Maizza in Puglia. Twenty-five years ago, Sir Rocco Forte and his sister Olga Polizzi joined forces to change the way we see and experience modern luxury. They had a vision for a new paradigm of hospitality: sophisticated, design-driven hotels, characterised by a unique marriage of British polish and continental flair. Olga Polizza not only has style but also the gift of making rooms warm and inviting. She works with brain and a sensitive hand with a lot of heart and love for detail.
The 360º Made to measure creative campaigning is like a colour-poetic travel diary. A visit to a house full of wonderful colour tones, Italian elegance mixed with British humour and an inviting atmosphere. Nature's diversity provides the ingredients: Warm tones that portray Puglia and its landscape accentuated with a fresh green of the olive trees combined with the obligatory white of this region and an invigorating yellow, the sun of Italy. »Natural Necessities«: An invitation to happiness.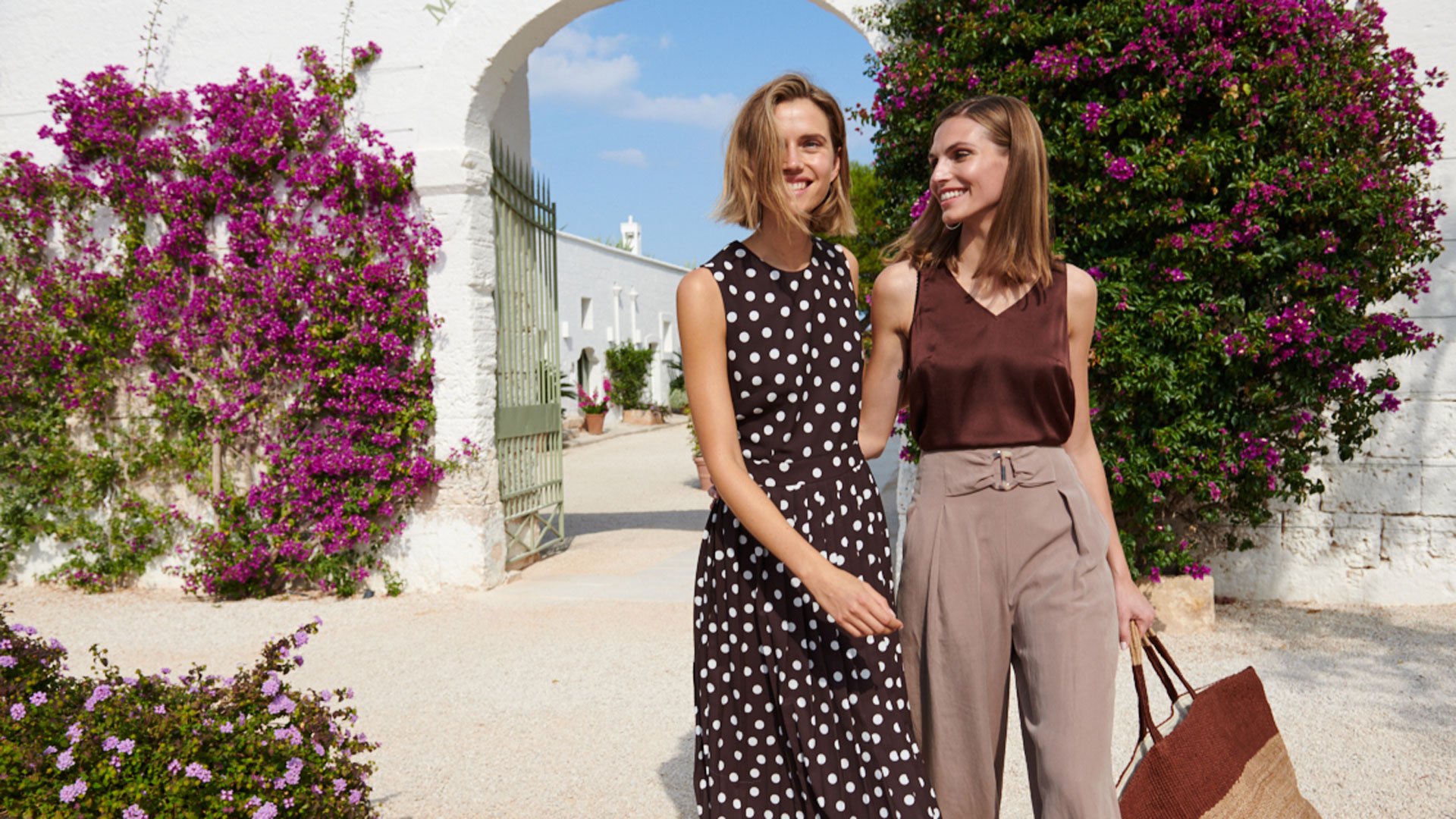 EDITORIAL EXPERIENCE: THE CLIENT MAGAZINE
You either have style or you don't. Style is the only thing you can't buy. It is something that is reflected from our soul to the outside world – a feeling. It is precisely this feeling that Italians literally have in their blood. La Dolce Vita – the Italian attitude to life and cultural heritage.

The unique Italian style is characterised by feminine elegance, refinement and the lightness that goes with it. The quintessence is always about quality and craftsmanship, the sensuality for beauty and the balance inbetween classiness & style and the associated casualness in look & feel.
»Fashion is not something that exists only in garments. Fashion is in the sky, in the street, fashion has to do with ideas; with the way we live – and with what happens.«
Coco Chanel